Before the pandemic hit, Kids Up Front provided thousands of in-person experiences to deserving kids in Calgary and surrounding communities across Southern Alberta! In March 2020, the world started to look different, and we couldn't send kids to cheer on their favourite teams as restrictions to protect community health were put in place.
Even though the tickets stopped, we didn't!
Kids At Home was launched, providing enriching experiences and useful resources for kids and families in the comfort and safety of their own homes. In 2020 we had over 32,000 visitors to our Kids At Home website, showing us just how important these resources are to the children and youth we serve as we continue to combat social isolation in 2021.
As COVID-19 continues, we see the deep inequalities that tear at the fabric of our great city. Those gaps have always existed – they are what Kids Up Front has been fighting against since our inception – but the pandemic is entrenching them, making it harder than ever for the children we support to reach their full potential. The powerful new Kids Up Front initiative, Kids At Home, addresses the gaps deepened by the pandemic and provides opportunities that fight social isolation while engaging children and youth at home.
To check out some of shared experiences search #KidsAtHome on our social media channels:
Sponsors
How you can help
Donate Tickets
Do you want to send a child or youth to their first hockey game? Donate tickets today!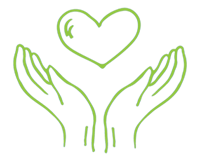 Donate Money
If you wish to donate directly to this program, contact our office and let us know!