Throughout 2020, our team leaned into our organizational values, developing new ideas, and accessible ways we could reach our kids and families in the comfort and safety of their own homes. This led to the development and launch of our newest program, Handled With Care.
With the donation of new goods becoming more frequent, our Handled With Care program offers the opportunity to connect these items with deserving kiddos in Calgary and throughout Southern Alberta.
Items that can be donated include:
Self Care Products (shampoo/conditioner, soap, body wash, toothbrush/toothpaste, hair accessories, feminine products, brushes, nail polish, deodorant, etc.)
Electronics – Computers, Printers, Headphones (new and/or good used condition)
Toys (for all ages)
Books, Puzzles, Games
Craft and Colouring Materials
Clothing
Gift Cards
Items should be in new condition and can be dropped off at our office:
Suite 110, 105 12th Ave SE, Calgary
If you have questions about an item you would to donate, please email [email protected].
To check out some of shared experiences search #HandledWithCare on our social media channels:
How you can help
Donate Tickets
Do you want to send a child or youth to their first hockey game? Donate tickets today!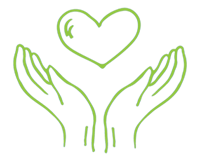 Donate Money
If you wish to donate directly to this program, contact our office and let us know!